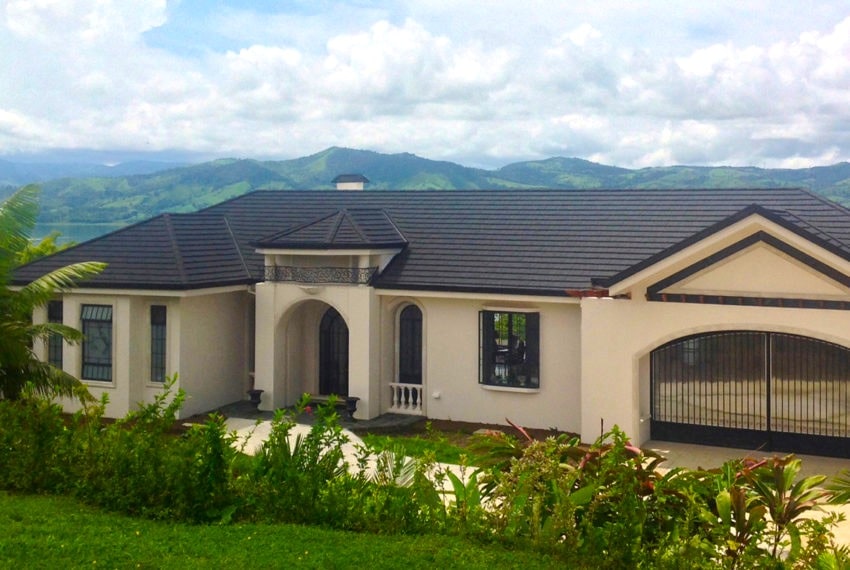 MY SEARCH FOR A NEW HOME IN GORGEOUS LAKE ARENAL
My list was specific: lots of nature, trees galore, gaudy tropical blooms, on or within walking distance of clean, swimmable water, a babbling brook on the property, plenty of potable water, a jungly environment and a narrow temperature range in the 70s and low 80s.
When researching Costa Rica real estate I was encouraged by photos of lush, green forests and the number of Costa Rican properties with brooks, streams, rivers and waterfalls. I began my search in the Central Valley because of the spring-like temperatures. There was a lot to like, but I didn't fall in love until I followed those spring-like temperatures up to the Lake Arenal region.
I was able to tick off all the items on my list. There were a few extra perks I hadn't thought of: stunning views of Lake Arenal, the Arenal Volcano and the Tilaran Mountains; a lively ex-pat community which offered a plethora of activities and volunteer opportunities; friendly, welcoming and helpful Costa Rican community; and an impressive selection of very-good-to-excellent restaurants. And there was still quite a range of available lots and other Lake Arenal properties. I felt like I had found the pot of gold at the end of the rainbows that are common visions in the Arenal skies: a beautiful, affordable, livable area that was still relatively pristine and undiscovered.
With every intention of following the advice to rent first, I looked at the Lake Arenal vacation homes that were available, as well as the rental homes in the Lake Arenal region. Prices were good, the property managers were very helpful, and I had quite a selection to pick from. It was at an ex-pat luncheon that I learned of an exceptional Lake Arenal property for sale; one visit to this magical property with its mature fruit trees, tropical heliconias, flowering gingers, and amazing views and I was smitten. From my slice of paradise I enjoy 75 F temperature, gentle breezes, organic fruits and veggies from my garden, and the songs of over 100 species of birds.
By Suzy B.
Susy has been living in Arenal area for more than  7 years, she is a very active person in the Arenal comunity.