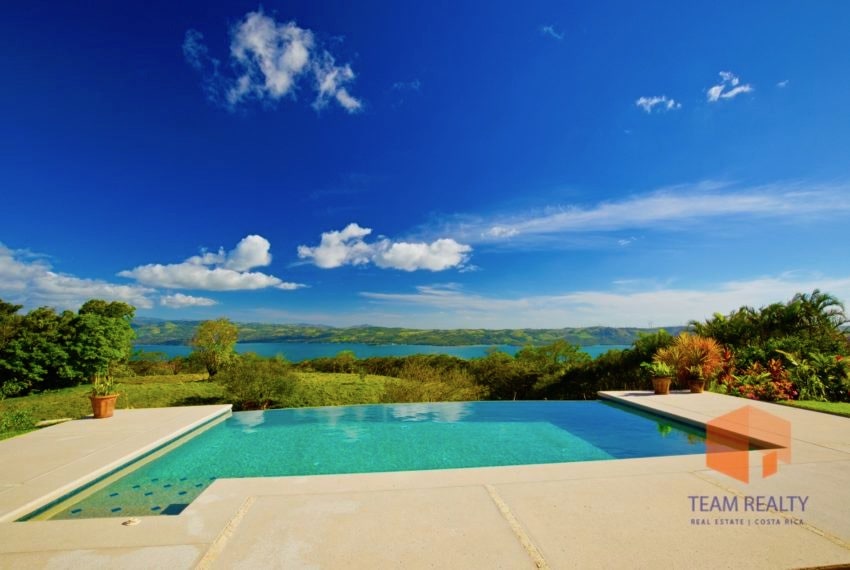 My New Life in Lake Arenal in Costa Rica
I must tell you about this very quaint and peaceful town in Costa Rica. This majestic area in North Central part of Costa Rica is located a little north west of the well known sleeping Arenal volcano. The town of Nuevo Arenal is located on the delightful seaside of the northern shore of Lake Arenal.
Anticipating seeing Nuevo Arenal after over a decade, I found myself driving up a windy road, lined occasionally with tall gran luscious trees, surrounded by plush green hills and pastures of grazing cows. I drove through small bridges hovering over rivers flowing to reach and feed into Lake Arenal. Every turn on the road surprised me with sights of blue sky peering through the clouds, with an occasional ray of sunshine glistering on the lake and Arenal volcano at a distance hidden in the clouds in all its grandeur.
On my first visit to Nuevo Arenal, I remember a small town with one quite main road, leading to a few restaurants, a few Inns and an Internet cafe. The community was very welcoming then and I felt just as welcomed and at home eleven years later.
Today its a diverse foreign community, with all the basic necessities that one needs. A soccer field and a Catholic Church seem to be the center of town. Its been my observation this is typical to Costa Rica. There are a variety of small shops, banks, schools, pharmacies, health clinic, ambulance service, grocery stores, and fine dining choices.
Just a few minutes out of town you will encounter adventure, zip lining through the trees, sight seeing, bird and wild life watching. Or for the water enthusias there is wind surfing, jet skiing and much more!
In my opinion, Nuevo Arenal is a touch of paradise kept secretly hidden in Costa Rica. What an ideal place to live. Looking for a secure second home or planning on retiring, starting a new beginning or looking to slow down in a safe and healthy environment, with a wide range of investment opportunities, Nuevo Arenal is worth looking into.
At Team Realty Costa Rica, we will be delighted to help you find your personal home for investment or vacation rental in Paradise! Browse our exclusive Lake Arenal Property Listings